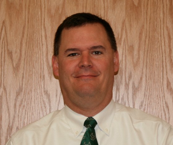 Scott Mitchell
Principal
I was born and raised in Tampa.  I attended Chamberlain High School and the University of South Florida.
I worked in Hillsborough County as a teacher, technology specialist, and assistant principal.  In Pasco County I have worked at Denham Oaks, Wesley Chapel, and Centennial Elementary Schools.
I have had the pleasure of serving as the principal at WGES since we opened in 2009.
My wife teaches at New River Elementary.  My daughter is a teacher in Pasco County. One of my sons is in medical school at USF. The other one is in Dental school at UF.
My favorite books are Tuck Everlasting, Inkheart, The Lion, the Witch, and the Wardrobe, and Watership Down.